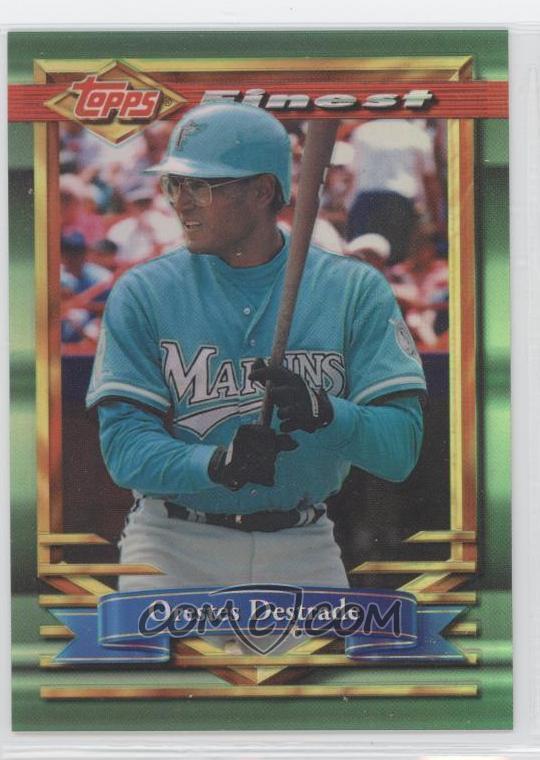 First year expansion clubs often trot out some truly oddball choices. And the 1993 Florida Marlins were no exception, best epitomized by their likable, forgettable first baseman,
Orestes

Destrade
.
No doubt taking cues from the Detroit Tigers' success re-importing fellow fatty
Cecil Fielder
back into the USA, the baby Marlins looked to Japan in search of power and netted
Destrade
, a three time home run king for the
Seibu
Lions of the Japanese Pacific League.
Destrade
was a middling prospect for the late Eighties' Pirates but nevertheless, it was a sound move on paper but one that panned out relatively poorly in reality.
Destrade
's first season for the fledgling Marlins was decent enough, pacing the team with 20 home run and 87 RBIs. But by season two, the "Fish" felt that
Destrade
was a bit stinky, opting to give at-bats to the likes of
Greg

Colbrunn
and the versatile
Jeff

Conine
in lieu.
It's a bit of a slap in the face when you're treated like a maggoty tuna
fillet
by a second year franchise but with
Gary Sheffield
brought in to provide some voltage, the friendly first baseman was back off to Japan to close his career after the 1994 strike and was never heard from again on US playing fields.